Committees
The California Association of Treasurer-Tax Collectors is governed by the
14-member Executive Committee made up of the officers of the association.
There are five standing committees of the association: Legislative, Annual Conference,
Education Conference, Continuing Education and Associates.
Click here to view a list of the other committees and their membership for the 2012-2013 year.
Committee Structure:
Executive Committee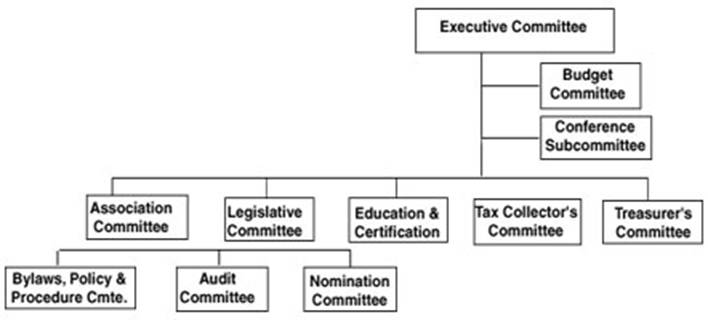 Committees & Typical Sub-Committees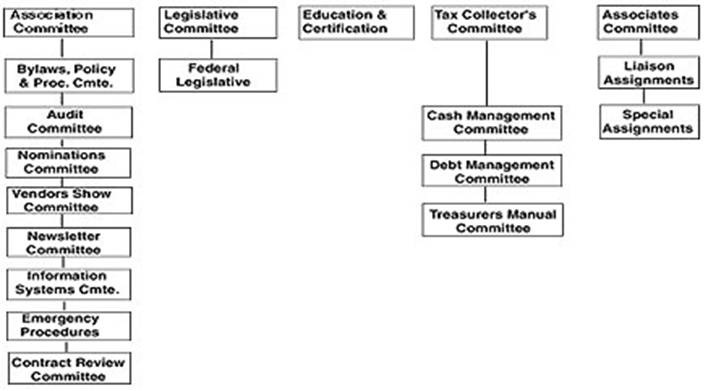 Liaison & Special Assignments